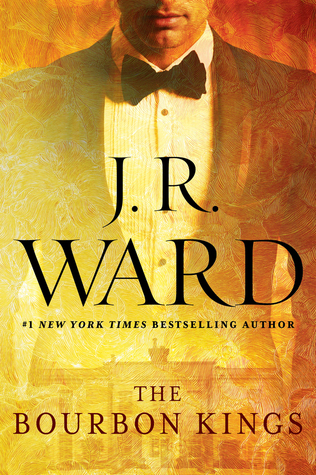 The #1 New York Times bestselling author of the Black Dagger Brotherhood delivers the first novel in an enthralling new series set amid the shifting dynamics of a Southern family defined by wealth and privilege—and compromised by secrets, deceit, and scandal....
For generations, the Bradford family has worn the mantle of kings of the bourbon capital of the world. Their sustained wealth has afforded them prestige and privilege—as well as a hard-won division of class on their sprawling estate, Easterly. Upstairs, a dynasty that by all appearances plays by the rules of good fortune and good taste. Downstairs, the staff who work tirelessly to maintain the impeccable Bradford facade. And never the twain shall meet.
For Lizzie King, Easterly's head gardener, crossing that divide nearly ruined her life. Falling in love with Tulane, the prodigal son of the bourbon dynasty, was nothing that she intended or wanted—and their bitter breakup only served to prove her instincts were right. Now, after two years of staying away, Tulane is finally coming home again, and he is bringing the past with him. No one will be left unmarked: not Tulane's beautiful and ruthless wife; not his older brother, whose bitterness and bad blood know no bounds; and especially not the ironfisted Bradford patriarch, a man with few morals, fewer scruples, and many, many terrible secrets.
As family tensions—professional and intimately private—ignite, Easterly and all its inhabitants are thrown into the grips of an irrevocable transformation, and only the cunning will survive
When I started reading this book I thought of the tv show Dynasty. The Bradford family was old money and with that came craziness. We were able to get to know some of them but I questioned a lot of them.
Lizzie was vivacious to me. I loved the story between her and Tulane. When he was gone she was golden but when Tulane returned, Lizzie's world was turned upside down. Lizzie loved him but she had to from afar. I don't think the split was long enough for her to get over him! The attraction was strong, unstoppable and explosive!!
Tulane is a "friendly" man. He loves women and he gets what he wants when he needs it but his attraction to Lizzie is undeniable and he can't contain being on the back burner any longer. He gets everything that he wants and he has one things on his radar that he will stop at nothing to get.
I loved this story and all the different point of views from all of the characters. They are truly typical old money rich people but the drama they have actually makes me like them more. I was really excited to read JR Ward's newest release and can't wait to pick up where we left off in the next book!!
When J.R. Ward writes a book, you automatically drop everything you're doing and read it.. Right? Right. The Bourbon Kings is different than anything I've ever read by this talented author. It had such a classic Gone with Wind old money type feel to it.
This story follows the middle and oldest sons of the biggest bourbon producers in the country. It was a different type of story than I was used to but I got dragged into the fold of this turmoil ridden, angst filled story.
The deception ran deep in this family. It was hard to see who you could and couldn't trust. The love story between Tulane and Lizzie was something else as well. Knowing they had a history made this story more juicy and drama filled as well.
This book does has a cliffhanger so beware but it's nothing too harsh and too serious like some books leave you hanging. The cliffhanger just made the wait for the next book that much more sweet.
J.R. Ward wrote a story unlike anything I've ever read by her but just like the other series I've read by her, this one got me hooked, hook, line, and sinker. The writing flowed great, the character development was their even with so many main characters in this book. It just was the type of book I was looking for. Can it wait for the next tale of the Bourbon Kings.
About the Author: