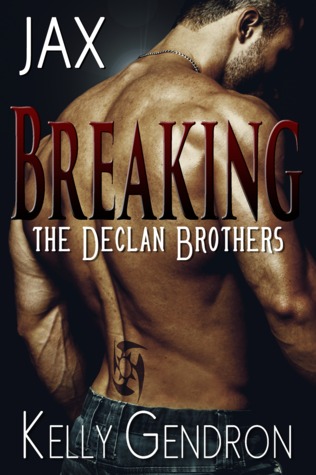 "Some boys can get rough, some don't always listen when you tell them to stop, and some boys, they're just monsters. You gotta be careful who you play with…"
~ Jax Declan
I'm a tease, always have been. In my teens, Jax Declan tried to warn me about staying away from the bad boys. The only boy I ever wanted was Jax. But, no matter how much I tried to play with him, he rejected me.
I haven't seen Jax Declan in years. A couple friends and I are going back to the Bayou for the summer. A little older now, and a bit wiser, I've decided that I'm going to find my teenage crush and I'm going to break him. This summer Jax Declan will play with me.
But the closer I get and the more I learn about the reserved, discreet, and sexy Jax Declan. Well, I'm starting to think that Jax Declan might just be one of those bad boys he tried to warn me about all those years ago.
Jax is a bad boy and likes things "bad" but it's not what everyone thinks. Jax has filled very large shoes when his parents passed away. His brothers are really a handful but he keeps it together. His life was full of things but the one person who would complete him...show him what true, undeniable, breath taking love is!!
Emmie was that person but she had no clue how Jax felt about her. Emmie lived in New York and she always had a "thing" for Jax but she wasn't a chaser. Emmie wanted the men to come for her and then she'd turn them down. Emmie and the crew decided to bring a little bit of havoc back in the bayou but will they succeed or will the havoc be brought to them by the Declan brothers?
Emmie and Jax had some challenges but the story came together. I wanted to know a little more about their lives and how they ended up where they are. I would have loved the challenge that would have broken them up to play out a little more.
I loved the characters in the book and the little saying that would melt anyone's heart..."Pie eating contest". I am anxious to read about Slate. I have a feeling his story is going to me a tear jerker!!
Embrace the TroubleMaker in you!

Kelly's motto ~ "Bad boys, give 'em a little time and experience, and they will evolve into misbehaving men!" And what hot-blooded woman doesn't want a naughty, all grown up bad boy?

Kelly Gendron is the author of the TroubleMaker series, Breaking the Declan Brothers series, and she has a few other romantic suspense novels out there.

When she's not writing steamy, blush producing romances, she's out meeting new people while representing a group of reputable nursing facilities. You can find Kelly in a quiet suburb, somewhere between Buffalo and Niagara Falls, and if you Google her, she'll pop up there too. And, please do find her. Kelly loves to hear from her readers! Visit her at her Website @~www.kellygendron.com