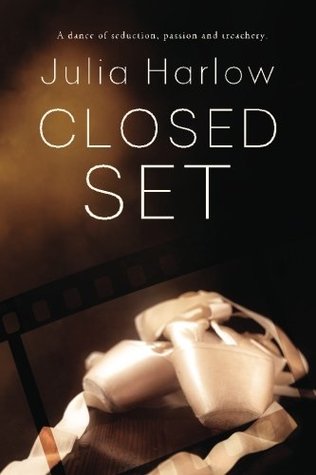 Cassandra Carlson is working on her five-year plan. A professional dancer, she moved to Los Angeles to work at her best friend's Hollywood dance studio. She decides she can put up with the glitterati for the time being until she saves enough to open her own studio back home in Cincinnati. When soon-to-be A-list British actor, Christopher Edwards, comes to her for dance lessons for his new film, the attraction is instantaneous and intense. Both are young, available and strikingly beautiful, but while she finds Hollywood garish and superficial, he's on the brink of realizing his life's ambition with no inclination for a serious relationship. Or so he thinks. Just when their white-hot desire can no longer be denied, a jealous actress targets Cassandra in an insidious scheme, and a powerful studio head poses a formidable threat to them both. Cassandra puts herself in jeopardy in order to protect Christopher, but will she lose him in the process?
Review:
Oh Cassandra, Cassandra!!! Christopher can't just be put on the back burner and fighting the feelings isn't going to help you. Giving in is best :)
I loved this story. Cassandra and Christopher had this connection when they first met!! Christopher let his feeling show on day one!! No one will mess with Cassandra and he made sure of that!
The relationship these two had wasn't peaches and cream!! Jealousy is a major thing and it can make or break a relationship. When it takes over, everyone is a suspect, things are seen that are not there, and insecurties take over!! Am I good enough for them, can I give them what they want? Can he/she truly love ME???
Trusting people can ruin you but the person who you least expect to turn your world upside down does just that!! Closed Set is not just a love story but it makes you think, it makes your mind wander and your heart jump!!
I loved the love story but I also felt that each of them found things about themselves that didn't exist before!!
I love romantic fiction. Any kind of romantic fiction, whether it be historical, contemporary, fantasy, erotic - you name it. What's not to love about a swoon-worthy hero and a spunky heroine plagued by all sorts of conflicts keeping them apart, until it all works out and they live happily ever after? For the most part.

My first book, Closed Set, was published in June 2014. I am currently working on my second book. It definitely has a very swoon-worthy hero and an unforgettable heroine. Stay tuned for more info!